A WORLD CLASS RESCUE, SAFETY, AND ENGINEERING EQUIPMENT PROVIDER
Keep your life safe with our premium quality and industrial standard rescue and safety equipment, and save your long-term cost with our high-quality engineering equipment today.

Steam Engineering, Control Instrumentation Solutions
Blowers, Compressors & Pumps
Injector, Flash Reactors, Mixing & Contacting Technologies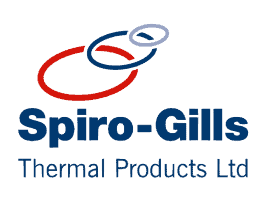 Heat Exchangers, Process, Engine Coolers & Finned Tube
Discover our wide range of premium safety gears and industry-standard safety equipment.
Discover our industrial-grade and cost-effective engineering equipment.
Check out our best sellers and top products chosen by our clients.
Top Pick CMC Rescueducts For You
Browse through our top pick CMC Rescueduct categories for you
Browse through our hand-picked safety equipment categories.
Browse through our hand-picked safety equipment categories.
Engineering Equipment Picked By Our Clients
Browse through engineering equipment categories that our client inquiries most.
AWARD WINNING GROUP OF COMPANIES
Offering Safety Gears and Engineering Products
Beyond Clients Expectation
Technofit Synergy is one of the subsidiary companies of Technofit Holding Bhd. Established in 2014, Technofit Synergy focused on supplying high-quality safety equipment and industrial certified engineering equipment to their clients.
We offer premium and authentic products which are cost-effective for long-term usage.
While others come with a warranty, we give you together with our guarantee and assurance.
Our product specialists are happy to help and assist you in choosing the best product for your use case.
Grab A Free Copy of Our Product Catalog Today!
Want to know more about our offerings? Download our free 10 pages product catalog now.